SEO for Landscapers: A Complete Guide
Do you offer landscaping, hardscaping, or any other lawn care service? Do you want to get more, well-qualified leads coming to your website? This is the guide for you. Contact us if you want a free demo of how we generate local landscaping leads.
More Visibility. More Leads. More Conversions.
Download The Landscaping Keywords List
Download our list of 200+ landscaping-related keywords.
Organized by categories.
Training on what to do with these.
Download this SEO for Landscapers Guide as a PDF
This guide is thorough, so we've broken it up for your convenience. In this guide, we'll go over how to do SEO for your landscaping company so you can grow your business.
We know SEO for landscapers works. Here's how we generated 157 hydroseeding leads for one business in 2020 through SEO. If you want results like these, contact us.
An Example of How SEO for Landscaping Works
There are a lot of parallels between SEO and Landscaping.
We can define landscaping as the planning, designing and initiating of improvements around a property. The main goal is to enhance the functionality and overall aesthetics of the land while maintaining those improvements with regular maintenance.
Landscapers achieve this by correcting things on the land like drainage issues, adding groundcover, installing retaining walls, adding beautifully paved pathways, planting trees, shrubs, flowers, etc. It's all done to improve the property owner's experience while at the same time, adding value to the property.
Optimization is the action of making the best or most effective use of a situation or resource.
One might say that the landscape industry is really performing property optimization.
By organizing existing resources and improving upon their functionality, landscaping professionals are effectively optimizing for the land-user experience. This process of organization and addition of aesthetically pleasing elements not only accents the available resources but also serves to refine the focus of how the property is being utilized.
It sounds a lot like property optimization.
How do we apply this to search engine optimization (SEO)?
Many are intimidated by SEO and believe the train has already left the station when it comes to understanding how to do it.
For landscapers, the reality is you're already a pro – just on a different kind of landscape.
SEO is all about making your website more functional and useful for your target audience, much like a landscaper does with property.
Imagine you offer hydroseeding services.
People search in many different ways for local hydroseeding services. See the image below:
And this is just for terms that include "near me" in it. People also search by terms like, "hydroseeding detroit" or replace that city with cities near your landscaping business.
Now let's take a look at the volume for keywords that contain the word "hydroseeding" to get an idea of just how large of a topic this is:
As you can see above, "hydroseeding" alone gets searched 22,200 per month on average. Plus, there are 3,956 variations of searched phrases every month that contain the word hydroseeding in it.
That's a lot!
Just look at a visual representation of all the questions people ask Google related to hydroseed:
So what does this mean for your landscaping business?
It means you can't just expect to get leads for hydroseeding if you don't have quality content on your site about hydroseeding.
Most people think that if you put the word "hydroseeding" on a list of your services that you should show up in a Google search for something like, "hydroseeding + [your city]."
But, that's not the case.
Google understands that people have questions about the service they are shopping for when they search online.
They not only want to send people to a trusted business, but a business that helps them completely understand and answer any possible question they may have about hydroseeding.
We get it. Most of your hydroseeding customers don't really care to read everything there is to know about hydroseeding.
But, Google doesn't know that when someone makes a search for "hydroseeding near me."
They don't know if the person searching just wants to find someone quickly, or wants to find someone that has a lot of helpful information about hydroseeding.
Because of the accessibility of information the internet offers, people like to self-educate themselves on landscaping topics before making purchasing decisions. That is one of the biggest factors that makes strategic SEO for landscapers so important.
Consider this blog post called Hydroseeding 101 for one of our customers, Superior Groundcover. The screenshot below reveals:
the total number of keywords this article shows up for in Google
the total traffic to this page that has come from those keywords over the last 30 days
the total traffic cost, which is the value of those keywords if you had to pay for those
Because this thorough article on hydroseeding is on their website and is linked to their hydroseed service page, Google sees this local landscaping company as an authority on the topic of hydroseeding.
Great content is the cornerstone of effective marketing.
How to Market a Landscaping Company
The Internet is like a vast land with millions of properties. Some are developed, many are not. Google's search engine is the tour guide responsible for showing these properties to potential viewers who have varying degrees of user intent (more on user intent later).
We tend to forget the internet is still in its infancy and the landscape is constantly changing.
There are thousands of new users getting online for the first time every day. There are also thousands of new websites and online properties being created, improved upon, neglected, and everything in between.
If you want to generate leads from your website, you need to consistently develop your website. Don't neglect it.
Digital Marketing for Landscaping Overview
There are 6 main areas of digital marketing that landscape companies need to pay attention to.
Search engine optimization (SEO)
Search engine marketing (SEM)
Content marketing
Social Media Marketing (SMM)
Pay-per-click advertising (PPC)
Email marketing
The best marketing strategy utilizes each of these categories to market their business. Some categories are going to be more important than others, however.
Every geographical market is slightly different. Landscapers need to determine which one of these areas is worth investing most of their time and money.
SEO and content marketing has been the most effective strategy we have seen because it allows you to get in front of your customer before your competition does.
Using Customer Empathy to Market Your Business
Understanding your customer's pain and problems at a granular level is crucial.
SEO can help you understand your customers better. By performing comprehensive keyword research you can start to understand what people need from your website.
Google reported having updated its search engine algorithm over 500-600 times per year.
Why does Google need so many fixes and improvements?
More people are using the internet than ever before. Google serves results to an average of 5.8 billion search queries each day and over 2 trillion queries each year. That's a lot of searches.
Search Engines are trying to offer searchers the most relevant, trusted, and best user experience they can to match the intention of keyword or phrase someone searches.
While major search engines update their algorithms all the time, you can be making the same efforts to make your landscaping business more relevant, trusted, and provide a better user experience.
That starts with focusing on your customers.
Rather than wait for search engines to implement the perfect algorithm change that boosts your website to a more favorable position (not likely if you aren't making improvements), take a more proactive approach with your own SEO.
Write for humans and consider their needs, pains, and problems.
SEO Strategies & Tactics for Landscape Businesses
What is SEO for Landscapers?
It's the surveying, designing, planning, installation, and maintaining your internet landscape. SEO is the physical work that molds the internet and your properties that live within it. Thereby, shaping the user experience much like we would shape our own property for enjoyable engagement.
How is the internet similar to a property that needs landscaping?
The internet is still in its infancy despite all the engagement it has.
Fact 1: Internet usage among adults has increased by roughly 45% since 2000.
An estimated 88% of US adults are now using the internet.
https://www.pewinternet.org/fact-sheet/internet-broadband/
Imagine a piece of property that is undeveloped but has an increasing amount of human traffic and activity. Lots of people just milling about, not knowing what to do. This is your current undeveloped or non-landscaped website. You must shape it into what you want to inform your visitors of what they can do and experience on your property/website.
Fact 2: Those that grew up with the internet are now in their mid-30s.
To further illustrate the findings of Fact 1 – the upper end of the millennial generation that grew up relying on the internet and search engines to answer questions are now in their early to mid-30s.
These facts can lend insight and point to two eventual certainties in the near future:
The same group of up and coming adults are now in the age bracket (30-35), where they will be taking and filling decision-making positions for companies and at their homes in every market.
According to recent Zillow data, the new common age of the first-time homebuyer is age 32.5. Same age bracket again.
So what does this data tell us about landscaping?
Let's begin with Fact 1.
We've recognized that internet usage among adults has continued to climb steadily each year it has been available. If we also factor in technologies like cell phones and other personal devices that continue to evolve – making the internet even more accessible, the next 10 years will likely see even more user engagement.
So we have 88% of US adults currently on the internet with younger generations using the internet even more and in ways we never thought possible. This is the future.
It's inevitable. In order for your landscaping business to be competitive, you must cover all ground.
And the internet has a lot of ground.
Think of it like this. If you're not visible, your competitors already are.
An example: A common search for someone in the market for a Landscaping company might use the following search query or keyword:
From the screenshot above we can see the first 4 results in the SERPs (search engine results page) are paid advertising.
Paid ads are a valuable tool you can use to get your business listed at the top of a SERP, but you'll be paying for every click. You can use Google Adwords (now just called Google Ads) to run a paid campaign.
This article focuses on what you can achieve through organic traffic, which will grow over time with proper content architecture, maintenance, and upkeep.
Scroll down further and let's look beneath the paid ads on the SERP.
What we're seeing here is our first opportunity. As a business owner, you have the opportunity to create or claim an existing listing for your business using Google's own directory called Google My Business.
Google does it's best to anticipate the user's intent when they search. The business profiles that show up in Google My Business are referred to as the "Map Pack".
You have the opportunity to claim your business profile and fill it out with relevant information regarding your business that searchers would want to know when looking for a landscaping company. Things included are:
Location
Business Hours
Phone Number
Website
Services
Reviews
While this isn't your website, it's an added opportunity to be placed higher on the SERP for someone in your area looking for your landscaping services.
This is your first property to improve the landscape. Adding relevant photos, correcting any misinformation – address, business hours, services categories, etc. The more information you add, the better your chance of Google placing it higher up in the pack.
Next, encourage your customers to review your landscaping business.. Remember, Google wants to be a good tour guide to users who are searching for the properties that exist on the internet. Google only wants to show users relevant, developed, functional and aesthetically pleasing properties.
Moving on further down the page we see our first organic results.
The first three organic results are web directories. This is no surprise because of the original search query looking for "companies" – implying the user may be shopping around to find the right landscaping company for their project.
Directories are also useful tools you can use to improve your SEO. Some directories automatically create a business listing for you and all you need to do is create an account to claim the listing and update it with your information.
Some directories like Angieslist.com require a paid subscription. Much like the paid ads at the top of the page, it certainly will improve your visibility – but we're focused on what you can do to improve your website's SEO organically.
Below those three directory listings is a section where Google features answers to semantically related questions. Google chooses these featured questions based on other popular searches that have information in common with the initial search query.
This gives us a little more insight into the process Google performs when serving the results for a particular query. The search engine does this to try and interpret user intent.
What is User Intent?
We mentioned the term user intent earlier. We can never truly know what the searcher's "absolute" intent is for a given search. We can only speculate using context cues and the literal words being searched as possible indicators.
However, it's still likely that two people could be searching for completely different things, but be using the same search query.
For example, someone searching "Landscaping companies near me" might be looking for:
A landscaping job or position in their area.
It could be someone who wants to talk to an expert about laying sod.
It could be your ideal customer trying to understand what to expect from working with a landscaping company on their dream home.
This is why Google goes the extra step, offering more information related to the query with featured questions on SERPs.
These three featured questions are very telling.
How do you look after your lawn?
What does a landscape contractor do?
What's the best way to maintain your lawn?
You can use these featured suggested questions as guides when creating content for your website. If Google finds these additional questions and answers to be useful to users, so should you!
But they don't stop there.
If you click on the arrow just below the featured questions, the window drops down to show even more semantically related searches.
These additional questions cover many (but not all) of the possible types of information the user is actually seeking the original query. You can then click on the arrows to the right of the questions to dropdown the window to find the answers.
Here's a breakdown of those 5 additional questions:
Education for (DIY) lawn care.
Education on what a landscaper's job entails.
Education for (DIY) maintaining your lawn.
Educating the user on how to make an informed decision when selecting the right landscaping company.
Education on common costs and pricing for landscaping services.
Why Does Google Offer So Much Additional Information?
The common theme with these additional related questions is EDUCATION. Google wants to equip the user with as much knowledge as possible for any intended outcome. Especially in the event they may be looking to make a possible purchasing decision.
The additional questions read much like a crash course for the beginner looking to perform their own landscaping services.
Google does this because they have vested interest in making sure the user comes back to their search engine for all their searching needs. Offering as much relevant information as possible is one way Google demonstrates its authority on the topics.
Knowledge equals authority.
That's exactly what you need to do when thinking about creating content for your Landscaping business website.
And that's exactly what we're doing with this article. We're writing about every aspect we can regarding how to optimize or "landscape" your own landscaping website for better SEO results.
On-Page, Off-Page, & Technical SEO
There are three different aspects of SEO; on-page, off-page, and technical.
On-page, or on-site SEO, is mainly the content on your page. Keywords, titles, headings, meta descriptions are all SEO signals that are on a page of your website. Search engines want to make sure the content is relevant to the search term or keyword. Relevancy plays a big role in on-page SEO for manufacturing.
Off-page, or off-site SEO, is everything from other web pages that help a particular page on your site rank. There are several factors, but the biggest are backlinks or links from other sites to your site. It's crucial to have a good volume and good quality or relevant backlinks to validate your trust and authority.
Technical SEO is, for the most part, all under the hood of your website. It's making sure your website is developed so that it is crawler friendly, has an SSL certificate, loads fast, etc.
Meta Titles and Descriptions
Meta titles, or commonly referred to as page titles or title tags, are the titles of each individual page or post on your website. These are not necessarily visible on the page, but they are visible to the search engines as you can see in the image below (first red box).
You have control over this title and what it says so it is imperative that you optimize these titles to stand out. It's important to use the main keywords your content is about on the page and that you are targeting.
Meta descriptions or page descriptions are another HTML attribute that provides a summary of a page or posts content (second red box above).
These can also be optimized for the search engine results page, but Google will often manipulate them for certain search terms and include keywords from your page to help users understand what the page is about.
Keyword Research
The first step you need to take in optimizing your landscape service pages is making sure you take inventory of everything you offer. More often than not, a landscape company will tell us they will build retaining walls, but they don't mention it on their website!
How are you going to get leads for it if it's not on your site!?
Here is a list of some landscape and hardscape services you might offer. These are also a great place to start when you do keyword research for landscaping.
Landscape and Hardscape Keywords
Services: Residential and Commercial
Landscape Design
Planning
Ground Cover
Suppresses weeds
Erosion Control
Landscape Installation
Planting
Hydroseed
Sod
Annuals
Perennials
Flowering Bulbs
Shrubs
Ground Cover Options
Organic
Mulch
Stone
Sand
Wood chips
Fabric Ground cover
Landscape Maintenance
Off-Season Services:
Snow and Ice Removal
Frost Protection
Frost Blankets
Other Topics
Patios and firepits
Retaining walls and vinyl walls
Rock sculpting
Sea walls
Lighting
Stairways and walkways
Plants and vegetation
Lawn installation
Water installation – fountains, etc.
Adding curb appeal and value to your home
Use what Google provides you to get more ideas.
By simply performing keyword searches like those we previously mentioned, you can use the information Google provides in their search results to inform how you present your landscaping services.
If you investigate and do thorough keyword research, you'll uncover what you should be writing about to attract your customers to your site through the search engines.
For instance, if you offer rubber mulch ground cover as a service, don't just simply write on your service page "We offer rubber mulch ground cover".
That would be too easy and it isn't very informative to the user.
A better idea would be to create an individual service page called Rubber Mulch Installation and break down the information the same way Google does in the Additional Questions or "People also ask" section.
We have landscaping companies that ask us all the time, "why don't I rank for that service?"
More often than not, it's because they only mention the service once, don't have a lot of information about the service, and there's no sense of authority because the topic isn't written about or covered well on the website.
Page Load & Mobile Friendliness
Your page load time is crucial not only to SEO but your potential customer's experience. Google will promote sites with a faster page load speed if it enhances the user's experience. This is especially important when loading over mobile devices, which are often being used on 3G and 4G connections with slower download speed.
It's crucial to have good mobile experience for your landscaping business website. Many people searching for landscaping services use their mobile devices to search.
Make sure to keep the size of your images and other large media minimal and work with an experienced web developer to optimize your site for speed. Images are great ways to show off your landscaping and hardscaping work, but make sure to consider page load time and keep image sizes to around 100kb or less as a rule of thumb.
Learn more about page load speed.
Your website needs to be mobile-friendly. Your target audience is searching for you on mobile devices and with Google's mobile-first indexing, you can't ignore the importance of a mobile-friendly website. Mobile-first indexing is essentially Google stating that they are prioritizing mobile-friendly sites when people search on their mobile devices.
Web Design
Your website design is important to the user's experience. If your potential customers can't easily find what they are looking for or there isn't enough information available, you may miss opportunities for new business.
It's important to consider internally linking between pages to add context and help the user navigate.
For example, if you have many landscaping or hardscaping services, make sure to organize them logically.
Create a page on your website for each one of your services. This is incredibly important to help make sure you have good search engine visibility.
When it comes to web design for landscapers, it can be challenging to build the right website. Content should drive design and not the other way around if you want a website that ranks well.
Identify exactly what content you need for every single page, and then you can consider the design. This will give you better organic results from search engines.
Link Building
Link building is the process of acquiring backlinks or links from other sites to your website. This is really important in industrial and manufacturing markets to build your expertise, authoritativeness, and trust.
Moz says that the following websites are the top 10 for local citations for lawn services:
yellowpages.com
servicemagic.com
superpages.com
manta.com
bbb.org
thumbtack.com
yelp.com
local.yahoo.com
angieslist.com
dexknows.com
Social Media
Utilizing your social media channels, you should be promoting the content you publish on your website. Social media doesn't tend to be the best investment to make when it comes to landscaping. However, if you have identified demand for the content you are investing in producing, it can be beneficial to share it and stay relevant and top of mind with your target audience.
It's also great to have an employee from your landscaping business active in local neighborhood Facebook groups. People often ask for landscape service referrals.
Social media is also a great place to show off your work. Landscaping and hardscaping is incredibly visual. Get out those phones and take some shots and share them.
Identity the right hashtags and make sure to tag any businesses that you do landscaping or hardscaping work for.
Local SEO
As a local landscaping company, it's crucial to consider local searches.
Local SEO helps you optimize your site for a local audience. If your target audience is physically close to your company's location, it's important to add some additional tactics to your SEO campaign.
There is a lot to cover with local SEO, but for a quick reference make sure you:
Create a Google My Business account
Mention the areas you serve on your website, creating a specific page for every city or municipality you serve and a list of the services you offer that particular area.
Make sure you are listed on other local citations like your local Chamber
Content Marketing for Landscaping
Why do we bring up content marketing on a guide about SEO? Because an effective SEO strategy for landscapers is incredibly reliant on content. SEO and content go together like grass and water.
The beginning of any effective content marketing strategy for landscapers begins on a foundation of a thorough keyword research process.
How to Identify Content Marketing Ideas
While it's true that you probably understand your landscape business really well and can talk about it all day, that most likely is not true of your customer. Many landscape customers don't know what you mean when you say "media" or "aggregates" for example.
You need to speak in simpler terms and define what media and aggregates are; like stone and mulch.
Be helpful to all customers with your content.
You might think to yourself, "if they want to know what media or aggregate means, they can just Google it."
That's true, but Google wants to know that you're willing to help your customers understand by having that helpful information on your company's website.
How do you get ideas for content?
One of the best ways to start getting ideas for content marketing is by asking your ideal customer the right questions. Start by surveying your current customers to get some more information about who they are, what they do, and how they think.
Write down the questions they ask on the phone or in person. Look at the forms they complete on your site. Every single customer interaction can help you figure out what you can write about. If a customer asks over the phone or in person, you can almost guarantee they'll ask the same question in a search engine.
Your goal is to identify quality content that is attractive to the ideal customer that you could create. In the Venn diagram below you'll see what we're referring to.
Keywords like "DIY hydroseeding" or "do it yourself hydroseeding," which gets searched thousands of times per month, is a great topic to write about if you offer hydroseeding services, for example.
Now, I'm sure you may be thinking, "why would we tell people how to do something that we offer as a service!?"
Great question. The truth is that when many people search DIY or how-to they are self-educating. They don't know yet if they want to do it themselves.
Now imagine you've just helped your website visitors learn how to do hydroseeding themselves. They'll love your brand.
Or, better yet, you might help them realize that a lot more goes into doing it themselves and they still might not do a great job. At the moment you help them realize that you've got them on your site and can offer a free quote for service!
This example is the essence of content strategy and content marketing for landscaping companies (and really the internet marketing in general).
Our SEO Services: Websites That Increase Traffic & Conversions
We build landscaping websites and offer local SEO services that increase traffic and generate leads.
Attracting website traffic can be a challenging and daunting task. There are a lot of moving parts to your website. It's a living organism that requires constant attention and maintenance. And then you have to think about quality, fresh content that you can contribute. Writing great, authoritative content takes time.
But, it can be worth the investment to your landscaping business with the right SEO and content marketing strategy.
Evidence-based Landscaper Marketing
At Avalanche Creative, we create evidence-based, highly executable search engine and content marketing plans for landscaping companies. Our process takes the mystery out of the question, "should I invest long term in SEO and content marketing?" and provides a bullet-proof plan for how to execute landscape SEO and content strategy that drives more traffic, more qualified leads, and builds your brand authority.
We are a website lead generation and marketing agency that specializes in SEO for landscapers and other lawn care businesses. Our SEO services mitigate the risk of a bad investment in marketing. We do this by researching and planning more thoroughly than anyone else. We make sure your SEO and content marketing plan is truly investable for your company. If you're interested in learning more, we'd love to chat.
Types of Lawn Care Companies We Can Help
Landscapers
Lawn Care
Hardscapers
Landscape Architects
Irrigation System
Fertilizing
Mulching
Material Supply & Installation
Planting and Seeding
Bug and Disease Treatment
Frequently Asked Questions
How do you write strong SEO copy for landscaping?
Good copy for landscaping is written with the user's intent in mind. Consider the purpose of each one of your pages. Is it educational or for sales? Strong SEO copy is written when you satisfy the needs of the searcher.
Get the Keyword List
Fill out the form below and we'll send you the list! Ready to invest in SEO and find the perfect keyword list for your landscaping business? Chat with us today.


The Avalanche Email: Fun. Simple. Educational. No Selling.
Learn Result-focused SEO & Content
Join over 2,272+ others who get one email every Wednesday with simple instructions on how to get more website traffic and leads through SEO and content marketing. (Learn more about the email)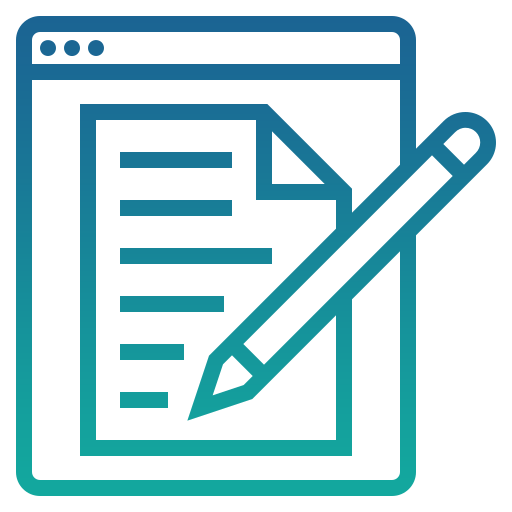 PDF
Download our SEO Process.
Download our SEO Process PDF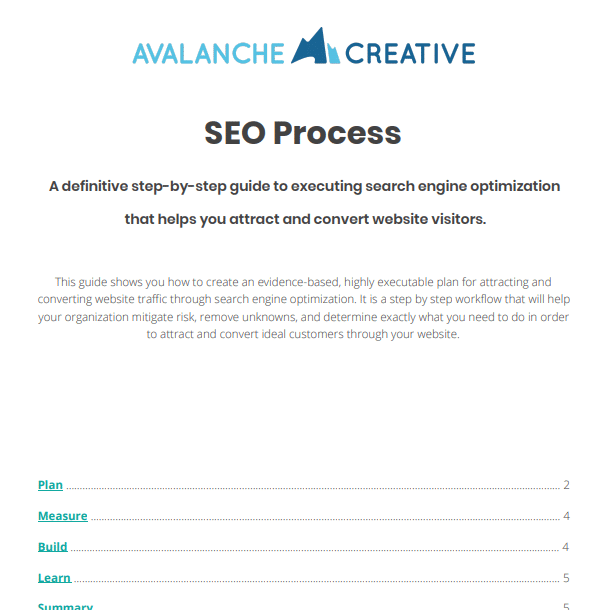 A step-by-step guide to SEO that attracts and converts website traffic.



Get our free landscapers marketing and lead gen package
Get our free landscapers marketing and lead gen package