Superior Groundcover: How We Increased Traffic by 10x
Superior Groundcover is a landscape supply and installation company located in Grand Rapids, MI. We increased their leads by over 1,000% in less than one year from SEO. This article tells you how.
Looking for Results Like This?
Book a Consultation
Contact us to see if you qualify for a free consultation where we'll show you exactly what we'll do to get you more:
traffic
conversions
sales
Summary
Superior Groundcover is a sand, soil, stone, bark & mulch installation company located in Grand Rapids, MI.
We've worked with Superior Groundcover for about a year and a half at the time of writing this post. Northbound Studio provided the beautiful design, photography, and video for the site and our team brought it to life with development on WordPress.
After launching their new site in the Fall of 2018, we assured Superior Groundcover that by putting some gas in their tank and investing in SEO, their business would grow. We knew the majority of their traffic was coming from organic search already, but we all asked, "how can we get more?"
This case study is an overview of our ongoing SEO strategy, which explains how we increased traffic by 10x, which increased their total number of leads from their website by over 1,000%.
RELATED: SEO for Landscapers: A Complete Guide for 2020
Results
The goal of our entire SEO strategy for Superior groundcover was simple; get more qualified leads from organic search.
Traffic Increase
This screenshot from SEMRush shows Superior Groundcover's all-time traffic from 2012 to today (Sepetember 2019). We started working our SEO services in January of 2019. Within several months we began to see an exponential or "hockey-stick" curve to their organic traffic.
It's true that SEO can take time to get going, but, if you work a waterfall approach where you focus on the low-hanging fruit first, you'll see results faster.
Conversion Increase
This is a screenshot from Superior's Google Analytics. Unfortunately, they did not have Google Analytics installed on their site until July of 2018 (SEMRush's data is different, which is why we were able to see older historic traffic data). This particular screenshot shows a 2019 YTD overview of website leads from forms (January 1 – September 19).
More than 82% of all leads came from organic search.
There were 265 leads from organic search.
There was a conversion rate of 4.38% (meaning for every 100 website visits, 4.38 filled out a form to request a quote).
Below is a screenshot comparing a 30 day period (August 6, 2019 – September 4, 2019) to the same period the previous year (August 6, 2018 – September 4, 2018).
Superior didn't work with us on SEO in 2018. They started in January of 2019. The image below shows organic traffic conversions, which in this screenshot are service request form completions. From 2 (2018) to 23 (2019). Not counting phone calls.
1,050% organic traffic lead volume increase (total number of leads).
217.82% organic traffic conversion rate increase.
The Story
Although the majority of Superior's leads were coming from organic search, they weren't showing up on the first page of Google for a lot of their core service areas.
One of the specific service areas that Superior Groundcover was not showing up for and wanted to increase their lead volume for was sand installation service in the West Michigan area.
As you can see below, within one month we were able to get Superior into the first position and on Google's "Map Pack" for sand blowing services in the Grand Rapids area.
How We Got Them To Rank So Fast
Most SEO takes time to start seeing results. When it comes to local SEO, there are a lot of local ranking signals, both on-page and off-page that are important to audit. We could go over the dozens of items, but we're going to focus on the content portion of SEO, which is where we tend to get the best results from.
If you have a thorough approach to keyword research and learn to care more about the searchers' experience, you'll often find opportunities for relatively quick wins and that's exactly what we did.
Superior told us that they wanted to get more sand blowing service jobs so we started our investigation.
The truth is, most people don't search for "sand blowing service near me."
What they actually search for is different and sometimes more specific. People will search for terms like:
beach sand installation
beach sand delivery
volleyball beach sand
Sand blowing is the solution, not the problem.
People often search by their problem first without knowing what their solution is. As SEO strategists, we know that we have to write about the problem and guide people to the solution.
Sand blowing is also a slightly more technical term that only landscape companies would use. Their target audience uses different language. We can optimize the site for that term, but we can't just optimize for that term alone. We have to optimize for how people actually search.
By taking the time to consider all possible searcher intentions (see also: user intent) and considering all the different words that people might include in a search for sand, we were able to write content that empathizes with the searcher from high-funnel (general awareness of the problem) to low-funnel (knowing the solution and being ready to buy).
When it comes to attracting your customers through organic search, it helps immensely to write thorough content that leaves no gaps in your ideal customer's possibly buying journey (from high to low funnel).
Because we don't know what the actual need is for beach sand when someone searches for "beach sand installation," it's important to have great content on your site that covers the topic of beach sand and beach sand installation really well.
Yes, we know someone needs beach sand installed, but we don't know what for, how much, and what questions the searcher may have about beach sand. Google cares about identifying a web page that includes that information because it creates a better experience for the user. If Google cares, we need to care.
More Results
Another service line we focused on was "hydroseeding."
We were able to get Superior Groundcover a featured snippet or "position zero." In the screenshot below you can see that when a user searched "diy hydroseeding cost" our article's content was pulled for the answer.

You might be wondering, "why is it important to show up for 'diy hydroseeding cost' if Superior Groundcover is a company that offers hydroseeding services?"
We love that we were able to get Superior to this position. We even beat out two huge, nationally ranked websites; Home Advisor and Do It Yourself.
There are a few reasons we worked to position Superior for opportunities like this.
Any "DIY" search signals intent to do something. Just because someone searches for something DIY doesn't mean they are actually going to do it. They are most likely in information-gathering mode. If we can tell the researcher how to do it themselves and they don't feel like doing it, we've now got them on our site to offer a free estimate. If they do decide to do it themselves, we just helped them figure out how to DIY hydroseed and they were probably going to do it themselves anyway. If we helped them either way that is good for your brand.
When you're able to position your site for a featured snippet like this, you're building your domain's authority and trust in Google. It's a signal that we are doing the right things and helping people find what they need online.
By both covering the topic of hydroseeding really well and making sure Google understands that Superior does, in fact, offer hydroseeding services in certain areas, we are able to earn both Google trust to send quality (in-market to buy hydroseeding services) traffic to our site.
Conclusion
Superior Groundcover is proof that caring more about your customer by investing in great, strategic content can grow your business really fast and establish your business as an authority for long-term benefits. A great content strategy starts with a great approach to SEO.
The Avalanche Email: Fun. Simple. Educational. No Selling.
Learn Result-focused SEO & Content
Join over 2,272+ others who get one email every Wednesday with simple instructions on how to get more website traffic and leads through SEO and content marketing. (Learn more about the email)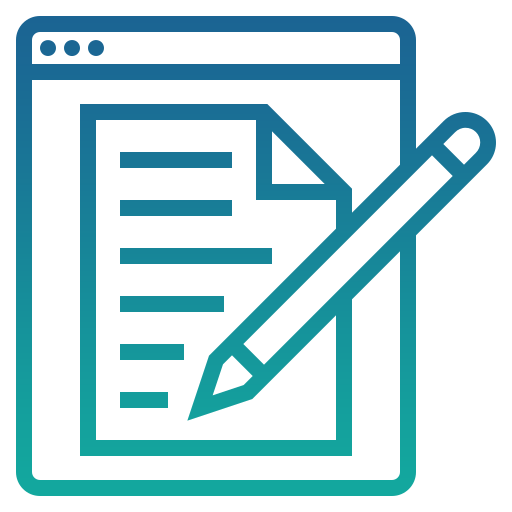 PDF
Download our SEO Process.
Download our SEO Process PDF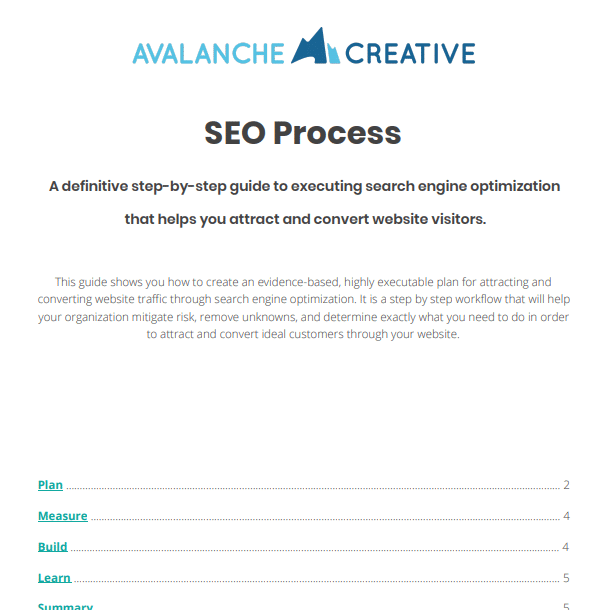 A step-by-step guide to SEO that attracts and converts website traffic.



Get our free landscapers marketing and lead gen package
Get our free landscapers marketing and lead gen package