Get Leads & Build Authority
SEO for the Growth-Minded
We provide comprehensive search engine optimization services through an educational, evidence-based approach that will help your organization;
attract more quality traffic,
convert that traffic, and
build your brand's authority.
STEP 1: Initial Engagement
SEO Research & Content Strategy
What makes our done for you SEO services unique? Our process of building a results-driven strategy.
The deliverable: An evidence-based, highly executable SEO and content plan that helps your organization mitigate the risk of a bad investment in SEO and content marketing.
It's a complete, customized standard operating procedure for SEO and content that will help attract and convert quality, organic traffic and build your brand as an industry authority.
We show you what you need to build and why.
We set up an environment where we can see SEO's impact on company revenue.
In just a few sessions, we'll build confidence in your team's approach to SEO.
The biggest challenge of SEO is answering the question, is it worth it? How much should you be investing in search engine optimization and content marketing?
By researching and then developing an executable plan, we make sure we're doing the right work, at the right time, for the right reasons; your desired results. 
We research your offerings with keyword data and compare competitors' content to deliver:
Topics to create content around and how to compete.
A sitemap of content to create, driven by keyword research and prioritized by opportunity.
Changes to make to your existing site (SEO audit included).
Comprehensive keyword research and keyword mapping.
SEO Content Templates (guides for knowing what to include for each page).
Custom SEO SOP (Standard Operating Procedure) for executing the work.
*Not all engagements include every deliverable. We determine vital deliverables during the course of the project. 
The Process:
Research
Complete comprehensive research to identify total addressable market and demand.
Complete our thorough

customer research

standard operating procedure. 

Informed by the customer research, complete our

keyword research and keyword mapping

standard operating procedure.

Competitive keyword analysis to identify competitive advantages against those of your competitors, identifying missed opportunities and new possibilities.
Development
Develop a data-driven, demand-based plan for dominating the search market.
Put together a

custom SEO Guide (Standard Operating Procedure)

, based upon the work of the customer research and keyword research and mapping.

Use our carefully-researched keywords to build a website sitemap, based upon actual search demand in your market.

Generate SEO content templates for each one of the pages (guides for knowing exactly what to include on each page for an optimized user and search engine experience).

Create a keyword map for your website, which breaks down all relevant target keywords by groups to help you determine a possible return on your search engine marketing investment.
Pricing for initial engagements ranges between $2,500 - $15,000+
Examples:
A local, service-based B2C or B2B business falls within the $2,500-$5,000 range
A national manufacturer or B2B business falls within the $5,000 - $10,000 range
Pricing is heavily influenced by the following factors:
Competition
Industry
Number of products
Geography
After we've completed our initial engagement, we make a recommendation.
We'll know what kind of investment you should make to execute the plan we put together. 
You can do it and we can support you, or we can do it and you can support us. Each comes with a monthly retainer. 
We break down the retainer into three different pricing options; crawl, walk, and run.
Organizations that want to become the authority in their industry.
Organizations that want more traffic and conversions.
Organizations that need a content strategy built to drive quality traffic.
Organizations that want more leads.
Organizations that want to build demand.
Anyone that wants to know their total search market size and market opportunities.
We don't make any changes to your site for this service. We plan the work that needs to be done to your site in order to get the results you desire. 
This work will help you make the best decisions about what and where to invest your time and money into your website.
Project length is typically between 4-12 weeks.
Once the initial engagement is complete, most businesses continue with an ongoing retainer to help them execute their SEO and content strategy.
Schedule a call with us to chat about SEO:
Visualize your current SEO opportunities.

Get actionable advice on where to begin.

No selling SEO unless you're buying SEO.
STEP 2: Monthly Retainer
SEO & Content Management
After our initial engagement in planning the work, we work the plan. We manage your content and SEO execution:
Content creation (writing for your website)
Ongoing SEO
Content management
Monthly reporting
View or retainer packages: Local SEO  | National SEO
Done for you SEO is great for organizations that don't have in house SEO specialists and SEO content creators. It's also great for teams that require a fresh, outside perspective.
Done for you is all about getting you the results you desire, which are typically more leads and sales.
While the focus is all about delivering a return on investment, we also care about building your brand as an authority. There's no better way to do that than through SEO and content.
Once in the ongoing retainer stage, the main deliverable is content. Not content for content's sake, but content that drives organic traffic, produces leads, and builds your authority.
The Process:
Build
Once we've planned the work we begin working the plan.
Generate SEO content templates for each one our topics to cover in blog posts (guides for knowing exactly what to include on each page for an optimized user and search engine experience).

SEO content creation. Published content on your website that will support the increased rank of the target keywords.

Done for you on-site optimization including internal linking, keyword density, url structure, etc.

Conversion rate optimization. We'll help you convert more traffic through tailored offers.

Technical SEO to make sure the technical parts of the site are optimized for search.

Backlink acquisition to increase your website domain's authority.
Measure
Measure results as we begin building because we can't improve what we don't measure.
Track results of published content, tracking our targeted keywords.

Determine website KPIs.

Measure conversion values (leads/sales) from our efforts.

Weekly and/or monthly meetings.

 

Monthly reports to summarize progress.
Learn
Determine what's working and what's not and adjust the plan.
Tracking keywords can help us determine how newly published content is supporting our goals of ranking for target keywords. This helps us learn where the gaps are in our content and how to fill them.

Tracking conversions and conversion paths can help us determine where to focus our strategy for best results and continue to reveal opportunities to attract and convert more qualified traffic.

We go back to our custom plan from the initial engagement and adjust as needed. This is a living document that we continually build from.
Pricing is customized for every client. After the initial engagement, we'll determine the deliverables on a schedule that fits your goals and budget.
Retainers begin at $1,000 per month and can scale up to $10,000+ depending on your organization's budget and needs.
While we follow a rigorous process of approaching SEO, we call it a "freedom within a framework." Your brand, your industry, your customer, and many other factors will influence the total investment.
We always start with our initial engagement to mitigate risk.
What's included depends on the outcome of our initial engagement. We'll determine the deliverables on a schedule that fits your goals and budget.
While this isn't a comprehensive list of all tasks, our SEO and content services include:
Building authoritative web pages.
On-page optimizations, like internal linking.
Technical SEO audits and fixes.
Writing blog posts and building skyscraper content.
Local SEO citation building, managing Google My Business, etc.
Monitor, reporting, and analyzing search engine rankings.
Content creation, content strategy, and content marketing consultation.
Link building or acquiring quality links back to your site.
In summary, we do what it takes to get your business the results.
Why Choose Avalanche Creative as Your SEO Company?
Our SEO Process
Our approach to SEO involves helping you understand it better than ever before. We provide clarity based on evidence.
Search Empathy Optimizers
We develop search empathy for your target audience. This allows us to create a strategy that's good for your customer, which is good for your brand and your results.
Transparent Reporting
Every customer gets a custom Google Data Studio dashboard that helps tell the story of your website and our influence over the success of your SEO campaigns.
Impeccable Responsiveness
We respond to 100% of customer inquiries within 2 business days, usually the same business day. 
Direct Relationships
You'll be working directly with SEO experts who are also talented educators. You'll have a lot of facetime with our team because quality collaboration yields excellent results.
Defined Measurables
We break down our retainers into clear deliverables (what you'll get from us every month) and report on how those deliverables influence your business' KPIs. 
Frequently Asked Questions
When looking for an SEO company, find one that can show you results and easily explain how they obtained those results.
Keep in mind that SEO not magic. You should avoid anyone that cannot clearly explain exactly what they will do for you and show you their process.
Hire an SEO company when it's outside of your companies current skillset. SEO is highly specialized and should be executed by professionals that only provide SEO as a service.
Simply put, SEO strategy is planning the work, while tactical SEO is executing the work.
SEO strategy is a creative and analytical approach to determining what work needs to be done in order to obtain specific outcomes such as ranking for a particular keyword, obtaining more search engine real estate, etc.
Tactical SEO is the hands-on work of executing the strategy. This is where you'll complete on-page, off-page, and technical SEO tasks.
SEO results depend on a number of factors such as your current position in the SERPs (search engine results pages), your industry, and competition. 
When working with Avalanche, most clients start seeing significant results that yield strong returns between 6-9 months. 
Some clients have seen success much faster. By conducting comprehensive keyword research within our initial engagement, we often discover areas for quick wins.
The jack of all trades is master of none. A full-service marketing agency is tasked with managing an entire budget and often overlooks and undercapitalizes SEO.
SEO strategies, like our initial engagement, should drive strategic decision-making across all marketing channels.
Quality SEO helps build demand for your product or service by creating and promoting content that your audience will actually find useful.
This content should be used in email, social, paid, and other forms of marketing.
Approach SEO first and to do that you need an SEO company.
Because We Value Education
SEO & Content Strategy Consulting Services
One of our company values is education. That's why we don't just do the work of SEO, we help you understand and then guide you through strategic SEO and content marketing. 
We speak at conferences, mentor entrepreneurs, and come on-site to help you achieve the results you're looking for.
Once we've trained you or your team, we'll play the role of SEO consultant. We schedule regular meetings to help you and your organization turn your website into a lead-generating machine.
SEO Consulting Services
Learn more about our SEO consulting services.
Are You Ready for Evidence-based SEO & Content?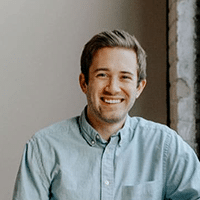 Co-Owner of Avalanche Creative
Lance Beaudry
Lance will follow up with an email to set up a call to see if we can help you get the results you're after.
We share everything we know and everything we're constantly learning about search engine optimization.