Fun. Simple. Educational. No Selling.
The Avalanche Email
Join hundreds of others who get one email every Wednesday with simple instructions on how to get more website traffic and leads through SEO and content marketing.
Subscribe to The Avalanche Email
I've found your blog posts and videos on data analysis to be extremely beneficial. I might be a bit biased as I tend to gravitate towards the data side of things anyway, but I think the more people are able to learn and utilize tools like Google Analytics and SEMRush to understand the story behind the numbers, the quicker we'll be able to grasp the value of SEO and the importance of doing it right. You have a crazy talent for explaining analytics in a way that's very approachable and easy to understand, keep that up!
Eric Cousins
HexArmor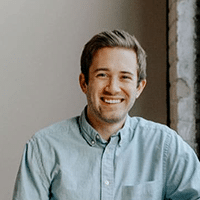 Who's writing this email, anyway?
Lance Beaudry, Co-Owner of Avalanche Creative
The Avalanche weekly email is my opportunity to tell (bad, probably not all that funny) jokes while sharing what our team is learning as we help businesses put their website to work with SEO and content.

We share everything we know and everything we're learning. We don't use this email to sell - only to teach.

Most emails are less than a 3-minute read.
Lance's Bio
If you haven't uncovered the opportunities that your website could bring your organization, Lance will investigate. Lance's curiosity for the way things work gives him the energy to identify opportunities that will grow your business. Spend enough time with Lance and he'll help you discover something awesome and get you excited about your work.