We Build Inbound-Ready, Lead Generating
WordPress Websites
We design and develop inbound-ready WordPress websites for service-based businesses that:
Attract and convert more website visitors
Create a 1 to 1 conversation with your customers
Connect CRMs for a seamless sales management
Prepare your site for effective SEO campaigns
Why WordPress?
We are a WordPress development company because WordPress is open-source software, which means you can develop just about anything from its core technology. Over 30% of the entire internet is built using this free content management system (CMS). It is highly flexible, easily scalable, and incredibly well-supported, allowing for customization that will handle any need. It is also said to have the best out of the box SEO of any website platform.
WordPress is free to use. The incredibly large community of developers drives a lot of competition for affordable plugins to enhance WordPress. With the right WordPress expertise, you could launch a website and a new business over the weekend.
WordPress didn't become the most popular content management system in the world by being unreliable. When handled with care, WordPress will become your best friend.
WordPress powers some of the largest sites in the world, including The Walt Disney Company, The New York Times, and Time Inc. There is no doubt, it can grow with you.
WordPress can handle any feature requirement your site needs. With a vast library of plugins and development-ease, your site can go from 0 to 60 in no time.
Getting Started with WordPress
Think of WordPress as the foundation of a house. Your foundation is vital to what you build, but you can build anything on top of your foundation. WordPress is the same way. Before you begin with WordPress, it's crucial to know what the purpose of your project is. 
WordPress is a Tool. Not a Result.
When you need to put a hole in a piece of wood you go to a hardware store for a drill bit. The drill bit is the tool you use in order to get your desired result - a hole in a piece of wood.

WordPress is your drill bit. Not your hole.
If your desired result is to generate leads and build your brand's authority, we can help. Our approach to SEO & Content Strategy allows us to build websites that get results.
Ready to get started with WordPress?
Get a free consultation to see if WordPress is a good fit for you.
Frequently Asked Questions
Find a company that can show you their work and has proof that their design work helped achieve an organizational goal.
The design doesn't matter if you lose traffic or can't get traffic to your website. We've seen it before; a web design agency doesn't check your current positions in the search engines and then removes content that was ranking. Make sure your design agency understands website usability standards and understands the technical side of a website. 
Being able to design in a page builder doesn't make you a website developer.
Typically, a simple 4-6 page site can be built within 8 weeks. The time it takes to build a website depends on a number of factors. That question can be more easily answered if you know the answers to the following questions:
do you have an existing site that you are re-building or migrating to WordPress?
how many pages will there be and how many different page templates (layouts) will there be?
do you have content prepared?
have you done keyword research?
I Need a Website
It's time for a new website and you're thinking about WordPress. Before you begin, there are a lot of questions you need to consider in order to make sure you get the results you're looking for.
What's your budget?
If you just need a nice-looking website but don't care to make it a vital marketing asset, we aren't a great fit, but we can make some great recommendations.
We don't build brochure-style WordPress websites. We build lead-generating, authoritative websites.
Budget is under $10,000: Visit our WordPress solution Base Camp
Budget is over $10,000: Feel free to contact us
Plugins
A plugin is a piece of software containing a group of functions that can be added to a WordPress website. They can extend functionality or add new features to your WordPress websites. 
Plugins are powerful and to an extent, there's nothing they can't do. While it's great that WordPress offers a treasure trove of great free and paid plugins, they should always be selected, set up, managed and updated with care.
If you need a plugin recommendation or consultation on developing custom features for your WordPress website, we can help. 
Customizing WordPress
If you're wondering how your WordPress website can help you attract and convert more website traffic, we can help. 
Let's Build a Website that Gets Results
Find out if we can help your organization achieve results.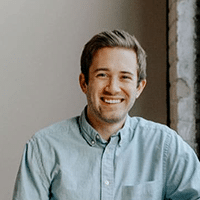 Co-Owner of Avalanche Creative
Lance Beaudry
Lance will follow up with an email to set up a call to see if we can help you get the results you're after.