30 Of The Best Landscape Marketing Resources From the Internet
We put together the ultimate list of landscaper marketing resources from across the internet. Get ready to grow your business with this list.
More Visibility. More Leads. More Conversions.
Download The Landscaping Keywords List
Download our list of 200+ landscaping-related keywords.
Organized by categories.
Training on what to do with these.
This post contains the best resources from around the web for landscaping companies. It is broken up into different types of marketing for ease of use. Use the table of contents to find free and paid marketing and advertising ideas, strategies, and resources to grow your landscaping business.
Digital Marketing
High-quality digital marketing is crucial to have if you want to get in front of your potential clients and generate leads. There are many different types of digital marketing and all of them are important to business owners. While it's true that some forms of digital marketing are going to yield better results, it's important to understand that success follows investment.
In order to get in front of your target audience and grow your business, you need to be willing to try different forms of marketing and make sure to measure success along the way.
Your Website
Your landscaping website has the ability to be your most important marketing asset. Superior Groundcover of Grand Rapids, MI generates the vast majority of their business from their website because they have invested in their website design and SEO.
If you want to generate leads from your website, you need to build amazing landing pages and be thorough in the description of your services and be sure to answer your customers' questions.
Resources from around the web:
Inspiration:
Freebies:
Search Engine Optimization
SEO is a pretty big topic for landscapers, which is why we've written a complete guide to SEO for landscapers. In particular, local SEO is what your business needs to focus on. You want to show up in Google's local pack:
There is a lot that goes into getting your business into the local pack (the three recommended businesses that show up in a map on Google when you search for something locally).
Resources from around the web:
Inspiration:
Freebies:
Content Marketing
Content marketing is another key component of digital marketing for landscaping companies. Your content influences your local SEO, social media, and the effectiveness of your website. Good content is useful to your potential customers.
Think about someone searching for lawn care service in their city for the first time. Imagine they have never looked into having someone take care of their lawn before. They are going to have a lot of questions not only about what goes into it generally, but what exactly your service provides.
Your content should be thorough and helpful. Don't be afraid to even tell your customers how to perform certain landscaping services. This validates that you know what you are doing and builds trust. Trust is a huge component to your local SEO and building brand awareness in general.
Resources from around the web:
Inspiration:
Social Media Marketing
Landscaping is a highly visual business. You need to rely on images and videos of the work you do and one of the best places to share that work is on platforms like Instagram, Facebook, and Google My Business.
Every time you do a new project take a before and after picture and ask the customer for permission to post.
Post to Instagram, Facebook, and Google My Business.
Use hashtags and descriptions to mention the neighborhood, type of work that was completed, etc.
Make sure you have a claimed and complete Houzz profile:
Resources from around the web:
Inspiration:
Freebies:
Great Tools:
Google My Business
Google My Business is one of the most overlooked and underrated tools you have to market your business. Your Google My Business profile is what show's up on the right side of a desktop when you search a business name and in the local pack for landscaping services.
If you don't already have your free listing claimed, do it now. In many cases, it could be more important than any other form of marketing. With a complete Google My Business listing, you can generate leads quickly and free.
Resources from around the web:
Inspiration:
Online Reviews
Reviews build trust and validate that you not only provide landscaping services, but you're good at it. Online reviews are a big factor when it comes to local SEO. You should get reviews on Google, but it's also good to have reviews on other platforms that are relevant to your target audience like Houzz.
Just look at what happens when you click to review ads in Google for a local landscaping company:
You can filter reviews by keywords that the reviews include in order to find reviews on specific services. This can be extremely beneficial if you are trying to market specific landscape services. If you can encourage your customers to leave a detailed review, it will help you get more search engine visibility.
Resources from around the web:
Inspiration:
Freebies:
Advertisements
PPC (Pay Per Click) is the quickest way to the top of the search engine results page. If you want to generate website traffic quickly, PPC is a great way to go. Other forms of digital advertisements include display ads, Facebook and Instagram ads, and retargeting campaigns.
Resources from around the web:
Inspiration:
Email Marketing
Email marketing is must-do if you have a list of current customers. You can even use your current list of customers to get new ones with referral offers. Incentivize your customer to leave reviews or
Resources from around the web:
Inspiration:
Traditional Marketing
Advertisements
Billboards, flyers, business cards and other printed forms of advertising are important to have. A well-placed sign after a landscaping project completed can bring in your next job.
Resources from around the web:
Inspiration:
Freebies:
Mail
Postcards and other mailers still work. There's something about physically getting something in the mail that can capture your audience's attention. While the conversion rates aren't nearly as high because you're likely sending a lot of postcards to people that aren't in-market for landscaping services, it still is possible to yield a return on your marketing dollars.
Here is an example of a postcard template you can use:
Resources from around the web:
Inspiration:
Get the Keyword List
Fill out the form below and we'll send you the list! Ready to invest in SEO and find the perfect keyword list for your landscaping business? Chat with us today.


The Avalanche Email: Fun. Simple. Educational. No Selling.
Learn Result-focused SEO & Content
Join over 2,272+ others who get one email every Wednesday with simple instructions on how to get more website traffic and leads through SEO and content marketing. (Learn more about the email)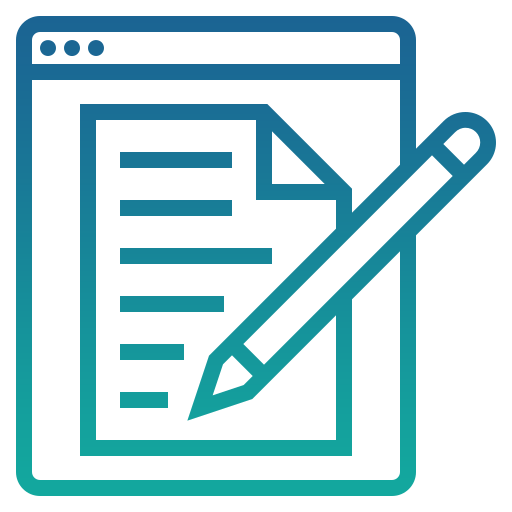 PDF
Download our SEO Process.
Download our SEO Process PDF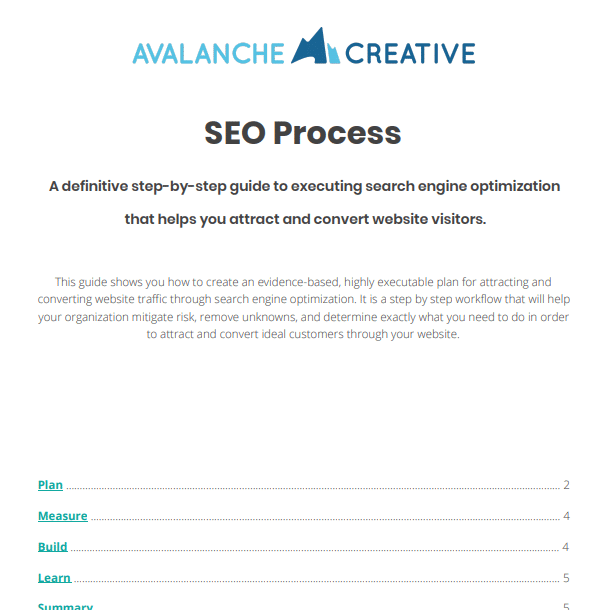 A step-by-step guide to SEO that attracts and converts website traffic.



Get our free landscapers marketing and lead gen package
Get our free landscapers marketing and lead gen package