Everything a Landscaping Website Needs [Infographic with Examples & Free Resources]
It's no secret that a great website can help landscaping companies generate leads online. But, it's far too easy to build a website that doesn't look great, doesn't rank in Google, and doesn't offer a great experience. This guide will help you build the perfect landscape website.
More Visibility. More Leads. More Conversions.
Download The Landscaping Keywords List
Download our list of 200+ landscaping-related keywords.
Organized by categories.
Training on what to do with these.
Whether you are a lawn care professional, landscape architect, landscape construction business, or landscape supply company, this guide on landscaping websites will help you build a better website that attracts and converts more leads.
Landscaping Website Design Must-Haves [With Infographic]
This list breaks down the must-haves for any landscaping company website. If you want to build a landscaping website that is capable of attracting and converting traffic into leads, read through this list and make these important changes.
This infographic provides an overview of what you must include. For more information, continue to the next section.
Share this Image On Your Site
Beautiful Landscaping Photos
Let's face it, if you don't have high-quality images of your work, how can any of your potential customers truly trust you?
In fact, cliche photos can negatively affect a viewer's sense of a website's professionality. Website visitors are getting better at spotting stock photography and so is Google. Google is able to tell what a stock photo is and isn't, which can be evidenced by its reverse photo search.
Stock photos tell website visitors and search engines that you don't care enough to take and share your own photos, which can affect the trustworthiness of your website.
Even more importantly, many of the photos we take with our mobile devices have location data tied to them.
That means when you share photos online and add them to your website, Google's search engine crawlers can view that data and see that your photos were actually taken in areas you claim to serve.
This can help increase your local relevance and trust, which is a landscaper local SEO ranking factor.
Here is a checklist of photo ideas for your landscape website:
Photos of a before and after for each of your services.
Project-based photos that you organize in a gallery.
Photos of your team, both professional headshots and while working.
Photos that might help your visitors understand your service process.
Photos of any well-known, local landmarks or businesses you have done work for.
Each of these types of photos helps build trust and helps give your brand personality.
Visible Contact Information
This seems like a no brainer, but far too many websites leave out the basics. Ideally, your contact information should be visible no matter where your visitor is on your site.
The easiest way to achieve that is with a sticky header. A sticky header, also called a fixed header, is a website navigation tool that fixes the menu to the top of screen as the user scrolls down a page.
Here's an example:
Make sure your phone number and email are in your site's navigation and easy to find. They should be at the top of the page and the bottom or at the very least you should have a "Contact" button.
Your contact button should lead to a page on your website that has all forms of contact information:
Address
Phone Number
Email
Contact Form
Social Media
Descriptive Customer Testimonies
Getting reviews isn't always easy, but it not only can help you convert website visitors it can event help attract them to your site.
Related: How to Get More Google Reviews
Reviews and testimonies are one of the biggest signals of trust and validation that your landscape company can deliver on your service.
You should showcase reviews on the home page of your site and for an added bonus, even bring in reviews automatically from your Google My Business account.
If you want a boost in your local rankings for SEO, you should try to ask happy customers for a descriptive review. Ask them to mention:
what city their landscape project took place in
what services you provided
what the best part about your service was
Google will crawl your customer reviews and often include them in search results for other users. Look at the screenshot below:
You can see in the "Google Map Pack" that a customer review pops up and the words "retaining wall" are in bold because our search contained those words.
This is exactly why it's helpful to have a lot of great, descriptive reviews both on and off your website.
A Great Call to Action
A call to action is a component of a website that drives visitor action. A call to action can be as simple as a "Contact Us" button or link.
However, a great call to action considers the website visitors' intentions.
Let's say you offer hydroseeding services.
If you have a really awesome website that includes page-specific, conditional offers, you would be able to target all pages of your site that talk about hydroseeding with an offer or call to action that is relevant to hydroseeding.
Take this screenshot, for example:
The popup in the screenshot only shows up on this website if the website visitor is on the Hydroseeding Service Page or is reading a blog post about hydroseeding.
This is much stronger than a simple "Get a Quote" or "Contact Us" call to action.
This speaks directly to the visitor. There is a much more likely chance the visitor will complete an action when the call to action matches their intentions and is less generic.
We know because we build landscaping websites with this same functionality.
You should have as many calls to actions as you have specific service offerings.
Each of them should be as strong as possible. What can you give away before you've sold to them?
A free consultation?
A free sample or application?
Whatever it is; make it clear and simple.
Comprehensive Pages for each of Your Landscaping Services
This might be one of the most important sections of this guide. Far too often we've seen landscaping businesses that provide a single page with a bullet-point list of their services. This is wrong for so many reasons.
People use Google and other search engines to search for very specific needs.
Let's use the keyword "pea stone for pool near me" as an example.
Pea stone is the product needed.
Pool is related to what they need it for.
Near me indicates they need local help.
Google is going to crawl websites and look for local landscape companies near the searcher's location that offer pea stone (either supply, installation, or both) that have content on their website that make it clear that they've done a job or will do jobs that involve pools.
Now, that is one very specific search query. But, in the landscape industry, there are hundreds of thousands of those happening all the time across the country.
If you don't have content on your site that indicates that you can offer help to the searcher, Google will not be able to recommend you.
Simply saying, "we offer pea stone" (or whatever landscaping services you offer) is not going to put your business at the top of Google's search engine results page.
You need to cover the topic of your service well in order to get recommended by Google.
Just look at how many keywords get searched in Google that include the word "hydroseeding":
You need to cover your topic well and include great content on your website. Google can tell what is missing from your site based upon the ways others search for your landscaping services.
If you are missing a lot of helpful information about your services on your website, why would Google recommend you?
Google wants to give its users exactly what they are looking for and offer them a great experience from a trusted local landscaper.
People who search by the exact same keywords can ultimately be looking for a different experience.
Someone who searches"lawn care services near me" might just want to find a couple of service provides and then call without spending time reading about the different types of lawn care services you offer.
Others may want to do a lot of independent research. They may want to see your team, read about your process, look into what seed and product you use and so on.
Google knows this, so they are more likely to recommend the service provider that offers all this helpful information.
Related: Learn how we got 10x traffic for a landscape company by writing great, helpful content.
A Simple, but Comprehensive Home Page
As a landscaping professional, there are a handful of home page must-haves.
A list of all your services with links to dedicated pages that help visitors understand that service.
A list of all your service areas, ideally with a link to a service area page.
Gorgeous landscaping photos (not stock photos) of your completed projects, including those with your team in them.
A great call to action and a contact form.
Customer reviews.
A little bit about your company history, mission, core values, etc, but more importantly explain how you solve your customers' problems.
Great Landscaping Web Design Examples
We love this website because of its beautiful photography and videos and logical website architecture. All of their service areas are also blog post categories. They use their blog to help people understand their business and it's rewarded them well. In the beginning of 2019, they had an average of 200 visitors per month. Now they are well over 4,000 per month.
Similar to Superior Groundcover, this website has great imagery and powerful words right on the home page. It's enough to compel you to explore the rest of the site to see what surprises it has in store.
Barefoot & Associates has it all. While their navigation may be a little busy, it does offer a comprehensive overview of the company and their services. You can get anywhere you need to be on the site without scrolling. Their phone number and email are right at the top of the screen.
6 Ideas for Powerful Landscaping Websites
Write DIY guides for the services you offer. You might think, "why would I do that!?" Well, most DIYers aren't committed to doing it themselves. But, if you can help them do it themselves or at least help them understand what goes into your service, they might change their mind and contact you instead. Either way, you've got an opportunity to help your customers.
Add a before/after slider and series of photos on your website. This a cool, simple photo feature that can be added with our free WordPress theme Base Camp. The feature allows the user to drag or swipe back and forth to see a before and after photo of your landscape projects.
Add a hotspot photo feature. This is a fun, interactive feature that allows you to put little dots over specific spots of photos. If you've got a great photo that shows several items you worked on in a backyard or construction site, it's a great way to show off your skills.
Allow your visitors to text you. Texting is a simple way to convert more website visitors and some people prefer that form of communication.
Add a customer testimonial video.
Add a partners page. Most landscapers have preferred local partners to fill in the gaps on projects that require services they don't offer. This is a great way to show you play nice with others. Plus, if your website visitors are familiar with any of your partners it can help build trust.
Add a section on your community involvement. Add photos and links to nonprofits or organizations you support. This also helps Google understand that you are a local business and involved in the community (another singal of trust).
Get a Lead Generating Landscape Website
Do you have more questions about building a perfect landscaper website? We're happy to help. Our team of web designers and lead strategists can help you create a website that generates leads and builds your brand authority.
For more helpful landscaping content, check out our SEO for landscapers page.
Get the Keyword List
Fill out the form below and we'll send you the list! Ready to invest in SEO and find the perfect keyword list for your landscaping business? Chat with us today.


The Avalanche Email: Fun. Simple. Educational. No Selling.
Learn Result-focused SEO & Content
Join over 2,272+ others who get one email every Wednesday with simple instructions on how to get more website traffic and leads through SEO and content marketing. (Learn more about the email)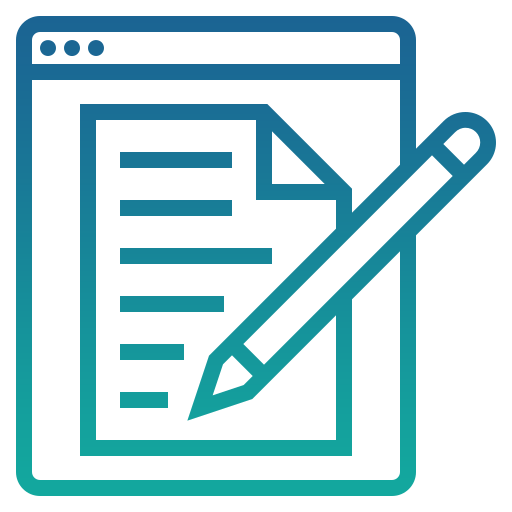 PDF
Download our SEO Process.
Download our SEO Process PDF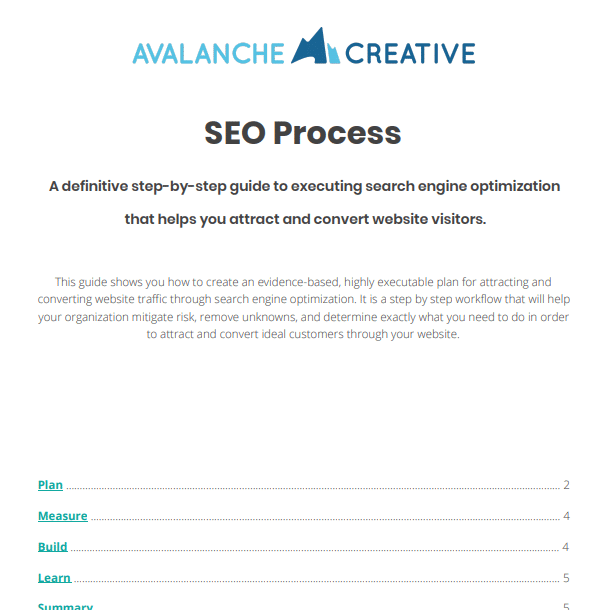 A step-by-step guide to SEO that attracts and converts website traffic.



Get our free landscapers marketing and lead gen package
Get our free landscapers marketing and lead gen package