How We Generated 157 Hydroseeding Leads For One Business in 2020
Here's how we generated 157 local hydroseeding leads for a material placement company in 2020. Want results like this? Contact us.
In this case study, we show how we:
Created strategic landing pages on the company website that rank in Google for terms like "

hydroseeding near me

" or "

hydroseeding + [your city]

" and convert them into qualified leads.

Measure success and determine ROI by tracking where the leads came from all the way through to sales.
How you can get these kinds of results:
Contact us and we'll show you how we can get your organization similar results (hassle-free, no obligations).
Read this case study and get to work learning our SEO process to do it yourself.
Who is Avalanche Creative?
We're a website lead generation company for local service providers (like companies that offer hydroseeding). We'll get you more leads from your website than you ever have (and we'll show you how we do it before you work with us).
Just contact us to get started.
Hate Reading Things?
Watch this video overview instead:
The Process of Creating Powerful Pages
We went through our entire SEO process, which includes:
SEO Audits

: A six-part, comprehensive technical audit to understand and establish foundational elements of your website. This is where we made sure the site was in good health, visible in search engines, and prepared for all of our work to get those leads!

Keyword Research

: Performing keyword research to develop a comprehensive, organized spreadsheet of all the different hydroseeding keywords (

see the screenshot below; there are 4,416 variations of the way people search for hydroseeding with a monthly search volume of 90,180

)



Sitemap Planning

: This is where we determine how to structure your website to match the evidence identified after keyword research.

Competitive Analysis

: This is where we audit your local competitors' traffic to inform how you can compete and offer a more valuable experience to your audience.

Content Planning

: This is where we develop a custom battle plan for creating SEO content (

landing pages

) prioritized by the biggest impact (

ability to get leads fast

).
Then, we really got to work; publishing content and optimizing for search engine visibility. 
This is where we created an amazing, comprehensive hydroseeding service page and individual hydroseeding + city landing pages.

The reason we do this is to make our client's site, and individual pages of the site, is the most relevant and trusted source when it comes to hydroseeding.

Why? Because that's what Google wants.

Google wants to recommend trusted and relevant websites that help the searcher answer basic questions.

Here's what Google is asking to determine if they are going to recommend your website when someone searches for "hydroseeding near me"
Is this searcher looking for residential or commercial hydroseeding services, what industry are they in?

What does the service look like? What are the pros and cons of this service vs others? What are the benefits and problems hydroseeding solves?

What businesses actually offer hydroseeding in this city/area?

When does this searcher need hydroseeding?

What else might the searcher want to know about hydroseeding?

Will the searcher need images and/or videos to better understand the hydroseeding?

Have other people purchased hydroseeding in this area before?

How much will hydroseeding cost?

Do other entities (people, businesses, etc.) trust this business?
If you build your website properly by making sure to have content that thoroughly answers these types of questions – you'll gain more visibility for hydroseeding and any other service terms you want to rank for.
How We Measure Success
We don't measure success on work done. We measure success on your desired results.
Local, qualified leads for services, like hydroseeding. That's what we're after.
The way we get those is through premium quality websites that rank high in Google and convert traffic into qualified leads.
Think of your website in three parts:
Input

– The investment of time, money, and materials into building and maintaining your website and marketing ecosystem.

Throughput

– The actual marketing and sales work done to your website, including; design, developing, copy, hosting, customer relationship management (CRM), sales teams, etc.

Output

– New customers. Revenue. Money in the bank.
By setting up a system where we can accurately measure our returns on marketing, we can prove a return on investment and reveal opportunities for improvement and growth.
Based on our data, hydroseeding city landing pages can convert traffic at a rate of over 20% (see the screenshot above). Compare that to a 2-5% industry wide average. That means for every 5 people that visit that page from Google, 1 will turn into a hydroseeding lead.
But, you've got to have a great page for that.
How You Can Get Results Like This
Easy. Contact us. We'll show you how we could do this for you and get similar results:
Generating more leads than you've ever gotten.

Proving and improving over time that what we're doing is working.

Making your brand stand out as the absolute best service provider in town.
The Avalanche Email: Fun. Simple. Educational. No Selling.
Learn Result-focused SEO & Content
Join over 2,272+ others who get one email every Wednesday with simple instructions on how to get more website traffic and leads through SEO and content marketing. (Learn more about the email)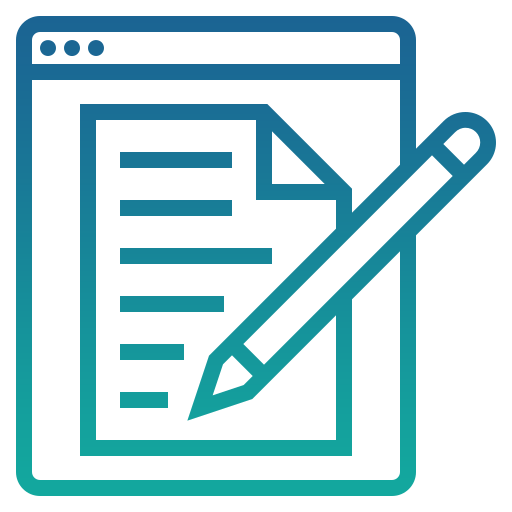 PDF
Download our SEO Process.
Download our SEO Process PDF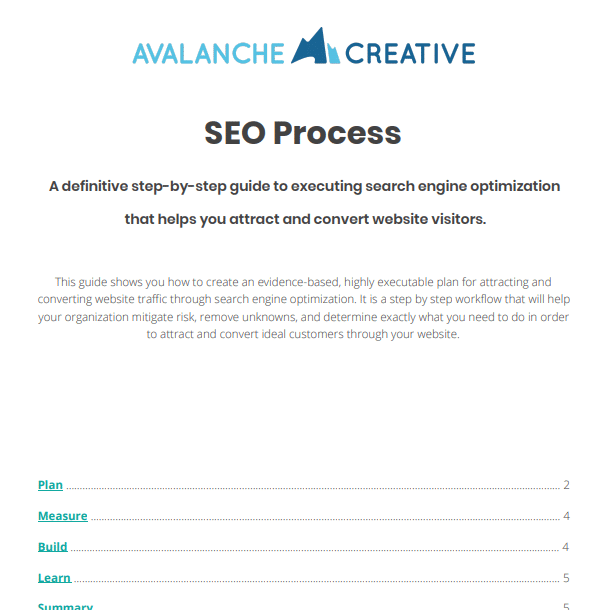 A step-by-step guide to SEO that attracts and converts website traffic.



Get our free landscapers marketing and lead gen package
Get our free landscapers marketing and lead gen package