Your Guide to Generating Organic Results
SEO Consulting Services
Our team of SEO consultants helps your marketing team create a custom SEO and content strategy and regularly coaches you on execution.
Get 1,000s of hours of knowledge and experience transferred in hours.
Get access to all of our internal standard operating procedures.
Gain confidence in how to get more qualified website traffic.
Download our SEO Process PDF
A step-by-step guide to SEO that attracts and converts website traffic.
Something for Any Size
SEO Consulting Packages
You'll get paired with one of our SEO experts who has been trained on creating and implementing our SEO process. Your consultant will teach you how to implement thousands of hours of our team's collective SEO experience.
Package prices are based on the number of consulting hours per month. 
Six part SEO audit checklist

Keyword research strategy coaching

Competitive analysis tactics
Six part SEO audit checklist

Keyword research strategy coaching

Competitive analysis tactics
Six part SEO audit checklist

Keyword research strategy coaching

Competitive analysis tactics
Are You a Good Fit?
Find out in a hassle-free 30-minute call if we can get your team in a position to generate more traffic and leads via SEO.
Visualize your current SEO opportunities.
Get actionable advice on where to begin.
No selling unless you're buying.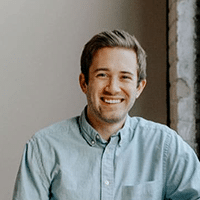 Co-Owner of Avalanche Creative
Lance Beaudry
Schedule a Call: Lance takes all initial sales calls to make sure there is a good fit for our consulting team.
Get Started
Why Choose Avalanche Creative as Your SEO Consultant?
Our SEO Process
Our approach to SEO involves helping you understand it better than ever before. We provide clarity based on evidence.
Direct Relationships
You'll be working directly with an SEO expert who is also an effective communicator. You'll have a lot of facetime with your consultant because quality collaboration brings excellent results.
Omni-Channel Opportunities
Your consultant will help you better understand how SEO fits into the digital marketing pie so that your organization can use SEO content to build a brand and create demand.
Frequently Asked Questions
When looking for an SEO company, find one that can show you results and easily explain how they obtained those results.
Keep in mind that SEO is not magic. You should avoid anyone that cannot clearly explain exactly what they will do for you and show you their process.
For an in-depth guide, visit our article, How to Choose an SEO Consultant.
Learn more about all the details of our SEO process, including every task completed in each of the six audits.
No. Our consulting services are only for individuals and companies that want to get results for their projects or organizations.
We share everything we know and provide you with all the tools and documentation to seamlessly do search engine optimization. We cannot offer this to agencies that want to offer SEO in order to protect our intellectual property.
Simply put, SEO strategy is planning the work, while tactical SEO is executing the work.
SEO strategy is a creative and analytical approach to determining what work needs to be done in order to obtain specific outcomes such as ranking for a particular keyword, obtaining more search engine real estate, etc.
Tactical SEO is the hands-on work of executing the strategy. This is where you'll complete on-page, off-page, and technical SEO tasks.
SEO results depend on a number of factors such as your current position in the SERPs (search engine results pages), your industry, and competition. 
When working with Avalanche, most clients start seeing significant results that yield strong returns between 6-9 months. 
Some clients have seen success much faster. By conducting comprehensive keyword research within our initial engagement, we often discover areas for quick wins.
You should hire an SEO consultant if you do not have a dedicated SEO expert for your organization.
A strategic SEO consultant can help you get the most out of your marketing by showing you what content to create in order to attract relevant, organic traffic to your website.
Yes. Whether your business is national or local, we can offer consultation services.
Interested in SEO Consulting Services?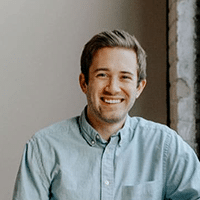 Co-Owner of Avalanche Creative
Lance Beaudry
Lance will follow up with an email to set up a call to see if we can help you get the results you're after.