Free SEO Report
Get an instant onsite SEO report for your website delivered to your email.
Your Free Report Includes:
An on-page score from 0 - 100%
The number of pages with issues
Total number of broken links
Total number of crawlable pages on your site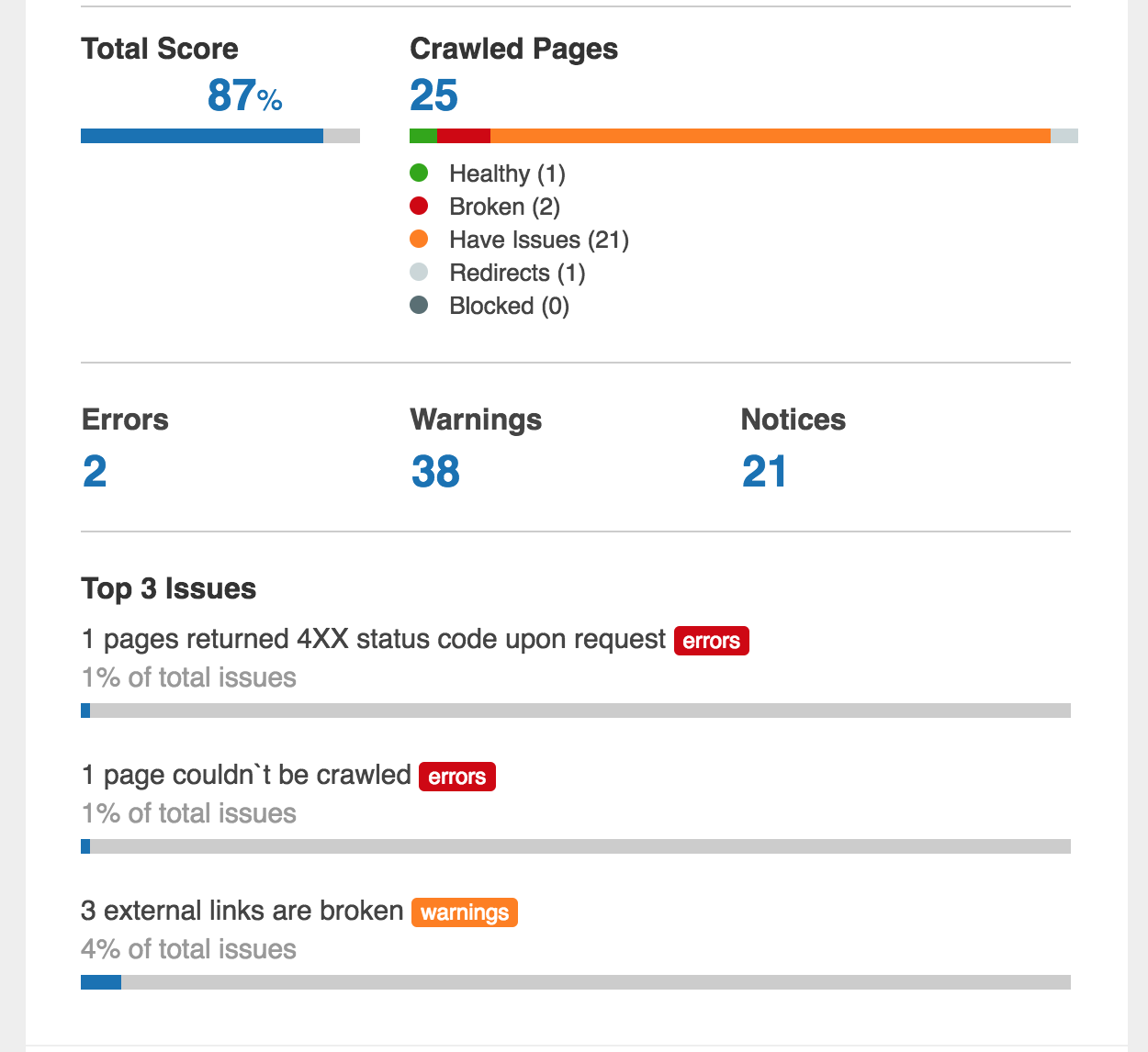 Why Search Engine Optimization?
Increase Organic Traffic
Search engine optimization is the process(s) of getting free traffic from search engines.
Example:
When you search for "chiropractor near me" Google's job is to serve you with the most relevant, helpful information possible. That's going to be the chiropractor near you that has strong SEO signals such as:
reviews
backlinks
quality content
SEO is not one thing, it is many and it is a long-term, ongoing process. But, ranking high in the search engines for the right keywords matters.