The Avalanche Marketing Group
Become a Better Marketer
Join an exclusive group of digital marketers growing businesses through their website.
Create a website that gets results (marketing that makes sales easier).
New content added weekly (emphasis on SEO and content marketing strategies).
Access to an exclusive community (other marketers sharing knowledge).
GET STARTED
Join The Group
$10/month. Cancel anytime.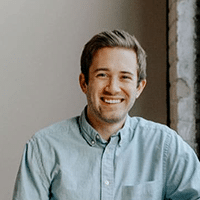 Who's teaching, anyway?
Lance Beaudry, Co-Owner of Avalanche Creative
I went to school to be a teacher. (Mostly because I wanted an audience to listen to my bad jokes every day.)
I built Avalanche Creative on a shoe-string budget. No formal training. Just learning by doing.
Today, Rayanne, my wife and co-owner, and I are living the lifestyle we desire because of my insatiable curiosity and desire to teach and learn. This allowed me to teach myself how to grow businesses by using websites.
I built Avalanche Creative and help other businesses grow theirs with the exact same approach and tactics we teach in this group.
What you'll learn and acheive:
This isn't a course that you take one time and never apply the knowledge.
You're going to build a website capable of real results (if you do the work) like others have:
500% Increase in Website Traffic
Content
The content provided is broken down into modules, which have multiple video sessions. 
In this quick module, we'll go over the basics of building a lead-generating "demand-based" website.
Module Sessions
Overview of Demand-Based Websites.
How to Use this Group.
This module teaches you how to identify exactly what you need on your website in order to bring valuable, free, organic traffic to your site. This process will teach you how to build an evidence-based SEO & content strategy.
You'll learn everything at a 10,000-foot view and then fly down for a more detailed view.
Module Sessions
Project Setup
SEO Audit
Keyword Research
Sitemap Planning
Competitive Analysis
Content Planning
Content Creation
Content Promotion
Strategy & Reporting
What You'll Accomplish
You'll learn how to organize content on your website and why that's so important.
You'll find opportunities to attract valuable traffic through your competitors.
You'll learn the SEO basics and best practices.
You'll create content that your audience will love.
You'll learn how to determine what's working and what's not on your website.
This module teaches you how to build your website quickly with our WordPress site, Base Camp. You'll build and launch a website you can easily manage and you'll know exactly what to do to put it to work - generating leads and sales; growing your business.
Module Sessions
Setup Hosting
Building Your Website
What You'll Accomplish
You'll learn the basics of hosting and getting your site setup (it's really easy).
You'll learn how to quickly build a drag-and-drop website in WordPress.
You'll launch your website and start building momentum.
In this module, we continuously add videos with marketing tactics based on demand from the group. Videos will show how to do execute specific SEO and other content marketing tactics.
Avalanche Marketing Group
Content added weekly.
Access to exclusive Facebook Group.
Cancel anytime.
Frequently Asked Questions
Unlike a course that leaves you asking "what's next?" you'll be given direction on how to continue to grow your business online and level-up your marketing skills.
By being a part of a marketing group with exclusive content, you'll find encouragement to actually do the work that gets the results you desire.
Base Camp is our preferred stack of WordPress tools for building your website.
It's mostly based on Beaver Builder, a premium drag-and-drop page and theme builder.
It includes several premium plugins worth over $1,094/year.
The "Building Your Website" section of the content teaches you how to use this set of tools.
You can get Base Camp when you host your website through our partner account.
You could go pay a few hundred dollars or even thousands on a one-time course.
But, those courses don't provide the community and constant input that you'll need to continue to grow your business online and level-up your digital marketing game.
We do occasionally offer discounts. We have fixed costs for providing hosting your website, so we typically can't offer any discounts there.
You'll need the following at a minimum:
An internet connection.
Access to the group.
A "can do" attitude.
If you want to actually build a website:
You'll need web hosting
A content management system
We provide both of those when you host with us.
Other software that we use within the course, which is optional, but will help you succeed, includes:
SEMRush
Slickplan
Google Drive
Asana