Agency Partnerships
Become A Partner. Generate More Revenue.
If you're an agency looking for a results-driven partner, we can lighten your workload, level up your deliverables, and bring you new revenue through our evidence-based approach to SEO.
Working alongside agencies that specialize in
We help marketing and creative agencies bring their clients high-performing websites that rank, attract quality traffic, and generate leads.
This brought one agency partner $20,550 in additional annual revenue for just one client.
And now, we want to work with YOU.
Introduce Us

We'll show your clients how SEO and content can help them grow.

We Do Work

We put together a custom battle plan in our initial engagement.

You Get Work

Our work brings you more work that matters - work that gets results.
Here's What We Do:
We start with an initial engagement. This helps you and your client understand their potential and path to results through SEO better than ever. Then we put a schedule and delivery plan together to execute the plan. Deliverables include:
Keyword Research

Content Strategy

Content Creation

Ongoing SEO Research & Execution

Content Management

Monthly Reporting
Once this is complete, you and the client will know what you need to do in order to execute evidence-based SEO and it will bring your agency more revenue.
We help video agencies generate more valuable work from their clients by showing their clients how video will help them achieve more traffic, leads, sales, and revenue through SEO.
When should video be used in an SEO strategy?
The short answer is, often, but if you want some guidance from Google:
Create a master keyword list.
Use a tool like SEMrush's Keyword Magic Tool to filter your list by keywords that will show a video in the search engine results page (SERP Features).
Boom. You've got a list of keywords that you should study, consider their intent, and make sure you have great video content for.
We can help you build demand-based websites; websites that are built for your client's target audience. We tell you what content to include on every page and why so you can focus on making beautiful layouts and design.
Demand-based sitemap building.
SEO and user-focused content writing.
Solving the, "how do we optimize this for search engine visibility" question.
Your creative work will be more informed and functional with the help of our team's search empathy process. When you understand the full picture of your clients' customers and their entire search journey, you'll be able to create collateral that speaks to them.
When you create media for your customer's customer; you win.
What does a partnership with Avalanche look like?
Frequently Asked Questions
No. In our experience working with dozens of creative agencies, it just causes more issues that don't benefit the client. Our process of creating a bulletproof execution plan and executing that plan is locked down in order to generate great results.
Great. We can accommodate. Some of our agency partners aren't involved at all with the execution of SEO, and others are quite hands-on with tasks like writing, content creation, and publishing content on websites.
Yes. We determine that on a case-by-case basis.
Haha. That's funny. If you think that, you might need us more than you think. 
No. It's not just about adding keywords. Contact us. We'll help you understand SEO better in 20-minutes than most can help you understand it in 20 hours.
Costs range depending on what your client is looking for. Initial engagements are typically a one-time $5,000 investment, but can be much more and a possibly a little less.
Retainers start at $1,000/month and vary depending on deliverables.
The best time to bring in an SEO partner is at the beginning of any new website project, especially if it's a rebuild of a site on an existing domain.
If you're working with a client that has an existing site and there is not going to be a new site, we still go through the same process, but it's far more crucial to bring us in early on a new website.
Get Started
Let's Chat!
Schedule a call with Lance and we'll find out if we're a good fit for getting you and your clients results from SEO and content marketing.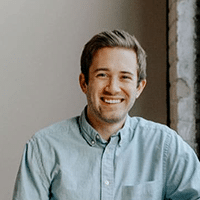 Co-Owner of Avalanche Creative
Lance Beaudry
Once you complete the form I'll reach out and tell you about how other agencies like yours are growing through a strategic partnership with Avalanche.